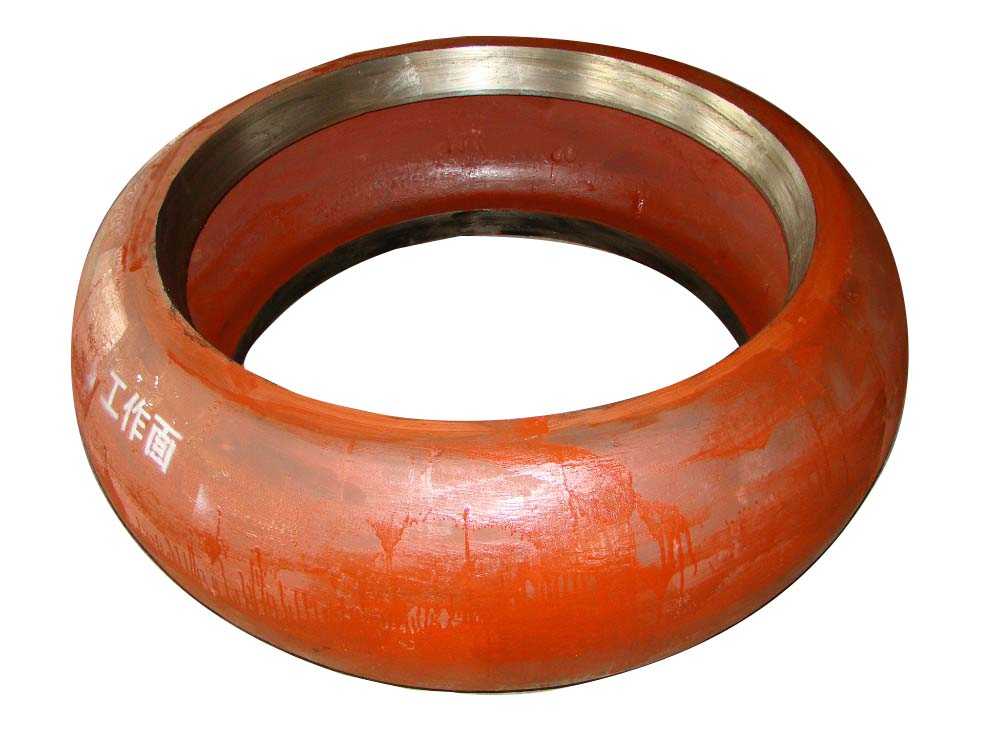 Vertical Roller Mill Wear Parts such as tires, grinding ring segments, armor rings and spindle shields are cast from our high chromium alloy irons and fully heat treated for optimum mechanical properties. Tires and grinding ring segments are also accurately machined to tight tolerances for precise fit.
Rollers and Table Segments: Both are cast in High Chrome Alloys in the range of 16% to 27 % with a 55-62 HRC hardness. The use of High Chrome increases the wear life versus low and medium chrome alloys.
We are able to send to your plant site engineers and sales staff to re-engineer and/or draft your vertical mill wear parts in the case that we have not had developed your mill parts in the past.
Parts requiring drilled or tapped holes such as roller bosses, clamping rings and dam ring segments are made of carbon steel or high strength steel. They are heat treated to provide the best combination of hardness and toughness for long, trouble-free service.
Columbia Steel district managers and product engineers are responsive to customer requests for product improvement. As a vertically integrated plant, we can easily deal with the changes in design, metallurgy, heat treatment and machining.
Controlling every facet of manufacturing at one location helps us minimize lead-times and maximize quality. All Columbia Steel parts are American made and guaranteed for proper fit, performance and customer satisfaction.